Weber Q Cooking Class, BBQs Plus Bayside October 11th, 2020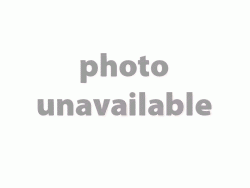 Date
From: Sunday October 11, 2020, 2:30 pm
To: Sunday October 11, 2020, 4:00 pm
Join Tony Spencer and master the Weber Q with a true Q Lover, wine lover and all-round BBQ nut.
Tony has been in the BBQ industry for over 30 years, and there isn't much he doesn't know about barbecuing. In this class, Tony will teach you how to take your Weber Q cooking to the next level, so you get the most out of the amazing Weber Q.
Tony will take you through a range of meal options, putting his own twist on things to make a feast that will amaze your friends and family! The beauty of the Weber Q is that all of this and more will be very achievable with just a little bit of knowledge. Start with good quality food, a few of Tony's tricks and you will want to cook every meal on the Weber Q.
The session will be run via Zoom, with sign in from 2:30pm. The class will run for approximately 1 ½ hours, but we will continue as long as you have questions. While you won't get to sample the food Tony cooks, we hope this virtual class will offer the opportunity to get to know your Weber Q and inspire you to get cooking!
This class is included with every Weber Q "bundle" purchase. We offer a range of bundles, which include the Weber Q BBQ plus a range of popular Weber Q accessories. For more information on our bundles, please visit our stores! Please ensure you leave your name, email address and telephone number at the time of purchasing your Weber Q BBQ bundle.
Menu
Cedar Plank Salmon with Mustard, Horseradish, Rum and Capers
Reverse Sear Scotch Fillet
Roast Chicken
Dump Cake
Venue
BBQs Plus Bayside
515 Nepean Hwy, Brighton East VIC 3187
Share this with your friends